Editor's Note: This was posted during the 2020 Pandemic and of course things have changed. Since then, Fisherman's Wharf Gloucester has continued to operate, and expand, their retail seafood truck.
As I write this, there is talk of a possible meat supply shortage and my recent visits to the supermarket have been a crap shoot depending upon when and where I go. It's obvious supply chains are in flux as they adapt to changing conditions and buying habits.
Meanwhile, commercial fishermen and seafood buyers are having to find ways to get their fresh caught fish to consumers in the face of so many restaurant closures. Here in Gloucester two neighboring businesses are doing their best to fill the gap.
Fisherman's Wharf Gloucester and Minglewood Harborside have teamed up for curbside, no-contact pickup of the freshest seafood around. Judging from what I can see, business has been brisk, and it should be. The boys are fishing, but with a lot less demand due to the Shutdown. We should all be eating more fish anyway and there is no more delicious way to support our local fishing industry.
Over the past few weeks the tandem have been offering fresh caught, haddock and day-boat sea scallops for what amounts to below-retail prices. A 2-pound bag of haddock fillets for $15 and fresh shucked scallops for $15 per pound? You would be hard pressed to find prices like that anywhere for seafood of this quality.
Recently Fisherman's Wharf Gloucester had some of the most prized flatfish in New England waters: Grey sole, also known as witch flounder. This grey sole was brought in by the F/V Midnight Sun, skippered by Captain Tom Testaverde, so you know it's fresh and in pristine condition. With a price of $10 per pound, we lucky locals are getting one of the best New England fish for an incredible bargain.
How Does The Seafood Curbside Pickup Work?
Their process is very simple, Fisherman's Wharf Gloucester has been updating what is on offer through their Facebook and Website. However you can always just call them during the scheduled times to see what is available and make an order. If you are in the area you can just drive up to the front of Minglewood Harborside where the staff will be ready to take your order. You can even get sides and other items off their current menu.
For the grey sole, I called ahead and ordered a 2-lb bag. It took no time at all, I had my passenger side window open and they placed my package in my open mini cooler. It has been the easiest drive thru experience I've had since we all became hermits over a month ago.
About The Grey Sole
Witch flounder (Glyptocephalus cynoglossus) is a right-eyed flounder species that is most commonly sold as grey sole in the US and as Torbay sole in the UK. Its body shape, thin white fillets, and mild flavor give it qualities marketable as a "sole". I grew up eating a lot of grey sole since it's my mother's favorite fish. After trying true Dover sole I think the flavor is pretty close, but not the texture. Dover sole is more firm. Grey sole on the other hand, almost melts in your mouth.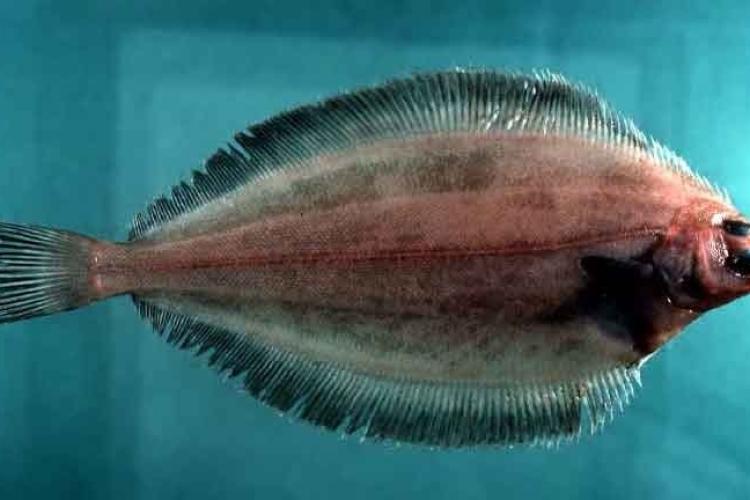 Grey sole catches are currently under tight management, which is why it is not a cheap fish at a restaurant or the fish market. When I do see it at the fish market it is typically a few dollars more per pound than I want to spend. All the more reason to grab a couple of pounds, who knows if I will ever get grey sole at this price again. When I brought my grey sole home I froze about half for another time…like money in the bank!
As I took a look at those gleaming white fillets it reminded me of just how lucky I was growing up. We ate grey sole fried almost every time. Fried grey sole is easy and delicious.
How many times back then did I come home to the smell of fried grey sole? As a 12 year old paperboy the old-school Sicilian fishermen's wives like my great-grandma and Lena Novello would give me my money envelope along with a few pieces of fried grey sole or whiting on Fridays.
However my wife is not a big fan of fried fish and if I were to be honest, I hate frying fish in my small house, everything gets covered in grease. I also started noticing that my recent seafood images online all sort of look the same. Golden, brown and delicious is a way of life for me, but I decided to make something a little more colorful now that spring is upon us.
Baked Grey Sole with Citrus and Herbs
Cuisine: Seafood
Difficulty: Easy
Ingredients
1-1.5lbs Grey Sole fillets

Half stick of Butter

1 Lemon – juiced/zested

2 Limes, 1 juiced/zested, one sliced

1-2 bunches fresh baby spinach

Fresh herbs – chopped (chives, dill, parsley, basil)

1/2 Shallot minced

2 cloves Garlic, minced

Salt and Pepper
Directions
Pre-heat oven to 400F. Spray a casserole dish with cooking spray and cover the bottom with baby spinach.
Melt the butter and add the shallot, garlic, lemon and lime juice. Mix the citrus zest into the chopped herbs and them stir into butter.
Pat dry the grey sole fillets and feel along the centerline for any remaining bones. I used kitchen shears to cut along the center of some of the fillets to remove them.
Cover the spinach with the grey sole fillets evenly, then cover everything in the butter and herb sauce.

Top with sliced lime wheels and cook for about 15 minutes.


How Was The Grey Sole?
I don't think you can screw up grew sole, unless you overcook it, but after 15 minutes it was perfect. I know it is supposed to be baked but with all the liquid it came out poached in lemony herb flavor. Grey sole being very delicate in texture just melted in our mouths. The lemon/lime, the butter, all the herbs…this has to be a $40 entree in a restaurant and I even got to have seconds.
Thank you to Fisherman's Wharf Gloucester, Minglewood Harborside, Capt. Tom and the crew of the F/V Midnight Sun!